Central Santa Clara Apartments
What do you love most about Central Santa Clara? If you're new to the area, you may need some direction, but we're confident you'll find your favorite places and activities in this vibrant city. You'll love spending your free time exploring the foodie scene, visiting museums, running on local trails, and finding your place in Silicon Valley. Get to know the neighborhood and begin living the lifestyle you've always dreamed of in Central Santa Clara.
Have More to Do
Central Santa Clara offers residents more to see and more to do in a family-friendly, peaceful community setting. Cheer on the San Francisco 49ers at Levi's Stadium. Treat the family to a day of adventure at California's Great America, which features thrill rides and water slides. 
On a more regular basis, you'll appreciate the plethora of dining options before you. Thai, Mexican, Chinese, and good old-fashioned American hamburgers at In-N-Out can all be found within moments of your front door. Get out and explore the neighborhood surrounding Greenpointe Apartment Homes. We're sure you'll find the perfect places to spend your free time.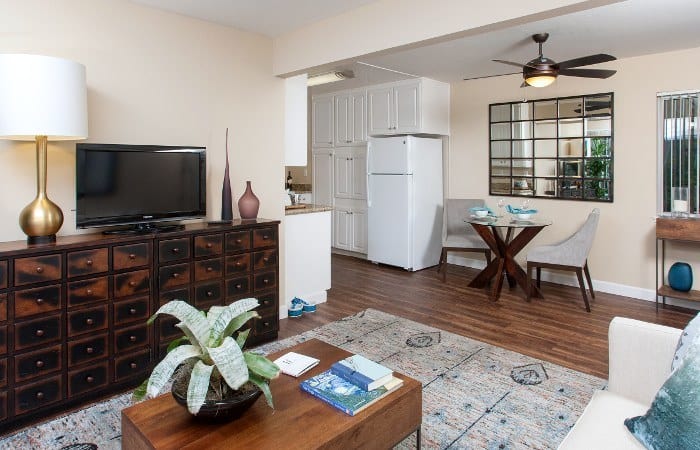 Live and Learn
In addition to the entertainment opportunities that surround you in Central Santa Clara, you'll be excited about the employment and educational options nearby. At Greenpointe, you'll be close to major technology and defense employers including Apple, Adobe Systems, Cisco Systems, eBay, Kaiser Permanente, and Lockheed Martin Space Systems. Silicon Valley draws in workers from all over the globe to be a part of the innovation that occurs here. We're close to the educational institutions training the future of technology including Santa Clara University and Stanford University.
Live and learn in Central Santa Clara. Contact Greenpointe Apartment Homes for more information about current availability.